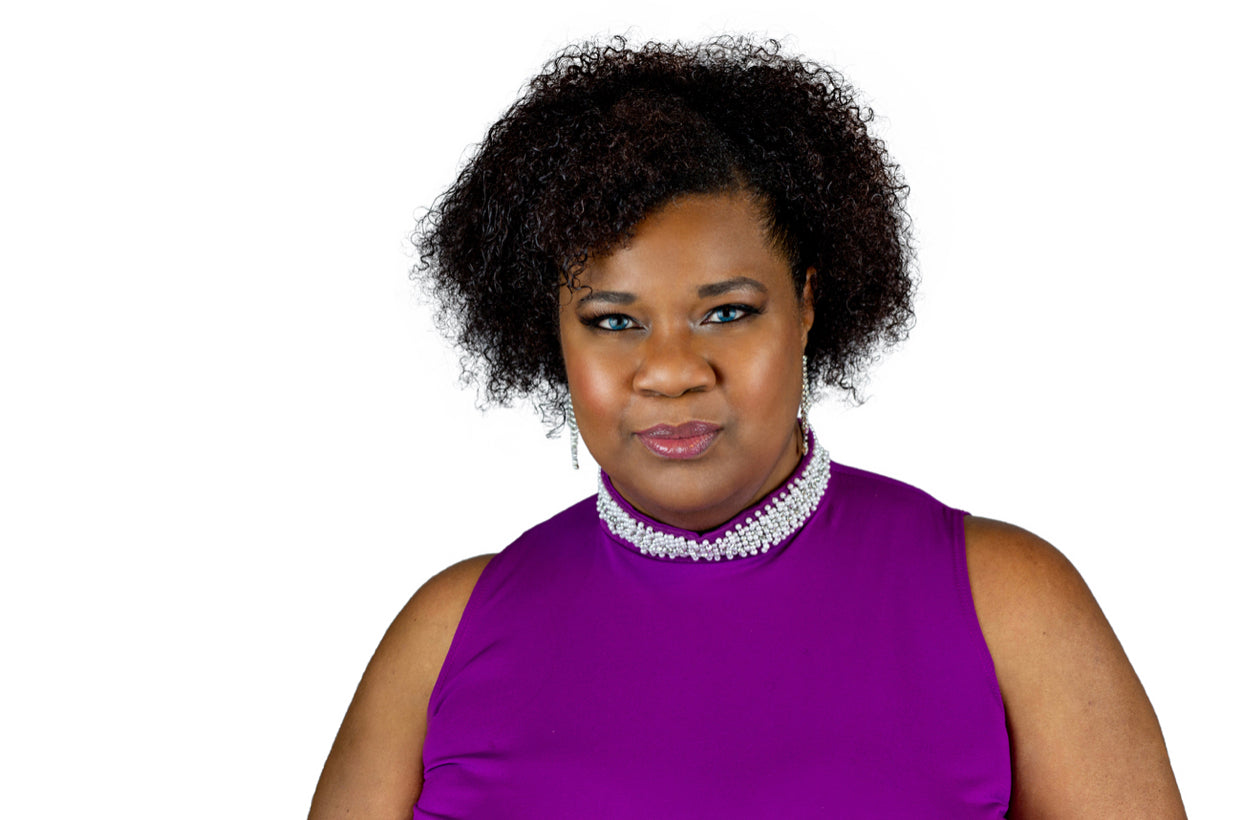 by Jamie Ferrell
Despite being fully immersed in Zoom culture since Covid hit in March 2020, I still felt nervous to meet Stacey through my laptop a few weeks ago. Primal 7's CEO, Victor, had fished Stacey out of a sea of Primal 7 reviews to have a conversation with her, after not just reading her review but also seeing her amazing social media alias, flufftobuffdiva.
Victor reached out to chat with her and learned the high notes of her story; she'd once weighed >500 lbs and twice had rejected free bariatric surgery. Now she's well along her health journey and more than 100 lbs down! She's also heading to the Bahamas in June 2021 to compete in an international beauty pageant. 
Nervousness is justified when you know you're about to talk to someone with the sheer amount of resilience, perseverance, and courage it takes not just to lose over 100 lbs — but also to also squash the can'ts that the medical professionals assigned her.
"Every doctor said it was impossible to lose as much weight as I needed to naturally — you know, it just can't be done. I just said, 'Watch me.' And I decided from then on that I was going to fight literally from my life and my health until I got to where I needed to be."
Then, as soon as her Zoom square popped up, Stacey made me bust out laughing: "I'm trying to get my dogs to stop barking at the wind," she explained, as her adorable furry companions competed for her attention. 
That is Stacey in a nutshell: she's fierce as hell but also as down-to-Earth (and hilarious!) as they come. 
Over the next hour, I learned that her story began as a teenager when she broke her ankle and then not long after, was diagnosed with epilepsy. The combination of losing mobility + dealing with the weight gain side effects from a new medication shoved Stacey down and accounted for a rapid weight pile-on that stayed with her as she moved into adulthood and a busy career. 
Working in healthcare, that's where Stacey came upon doctors who offered her free bariatric surgery — and also tried to slash her hopes of a natural weight loss journey.
"Part of you starts to go, 'Well, maybe the doctors know best.' And then there was a small piece of me that went, 'No. You do.'" 
Through a combination of exercising, making changes to her nutrition, and chronicling her success story in a refreshingly  authentic, transparent way on social media, Stacey's in a place now where, honestly —  I want her to be my life coach! 
On her journey, she's learned the hard-knock lessons of the restriction-binge cycle, developed the wisdom of moderation (If my best friend called me today and said, 'Let's go for fried catfish,' — here we go. But that is one meal out of six that I eat every day.), and perfected a chickpea blondie brownie recipe.
But perhaps most importantly, she's gotten to the powerful place of self-love and acceptance, no matter whether she's winning or struggling: 
 "There is nobody more perfect than you are. You being your best authentic self is the biggest gift you can give to this world. You never know who you may touch, just being authentic. It's okay to struggle. It's okay to let people know you're not perfect. It's okay to fall, as long as you get up." 
Stacey has much more depth and many more inspiring conversations to share — we can't limit her to one blog post. So, consider this an introduction to her awesomeness and expect to see more of Stacey very soon. And as a bonus, for one of our new favorite Stacey quotes, watch below to hear her thoughts on turtles, chunky peanut butter, and concrete!